Projekt: Branch- and Bound Algorithmen für das equitable Graphenfärbungsproblem
Förderung: DFG Exellence Initiative
Lehrstuhl II für Mathematik, Lehr- und Forschungsgebiet Diskrete Optimierung
RWTH Aachen University
---
Overview
/
The equitable coloring problem
/
Code and Data
/
---
The equitable coloring problem
Graph coloring
Given an undirected graph
, the graph coloring problem asks for
the minimal integer ,
such that there is map (the coloring)
with .
Applications:
Assigning workers (colors) to conflicting jobs.
Assigning maschines (colors) to conflicting tasks.
What about 'fairness'?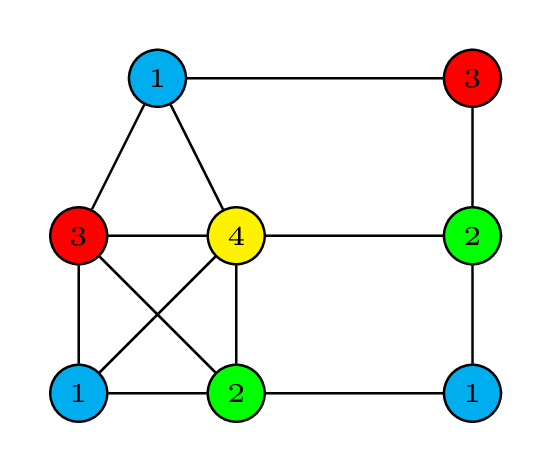 Equitable coloring
We consider an extension of the graph coloring problem. We ask whether there is a coloring, that is a function f, with the additional properties that
the sizes of the color classes may only differ by one, i.e.,
.
In other words: each worker has at most one more task than any other worker.
Algorithmic approach: DSATUR
Enummerate all possible equitable colorings in a tree-like structure. Branching and Bounding where possible.
Only minor differences to DSATUR for 'standard' coloring.
Within the algorithm, node and color selection is not trivial.
Pruning is extremely important.
Compare the example in Figure 2. On the left, the tree-like enummeration of the colorings, on the right, the corresponding graph coloring.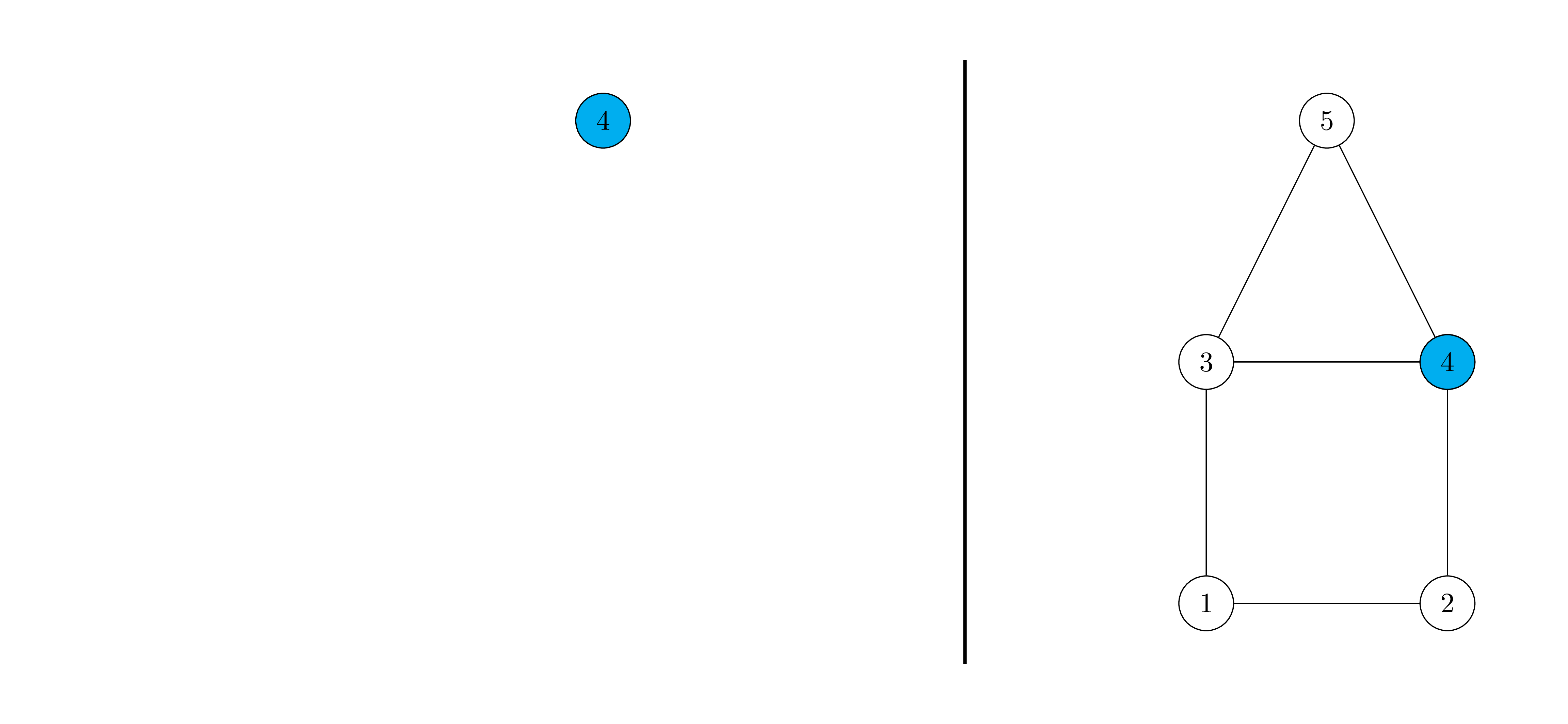 last modified: 10/09/2016 - 18:03