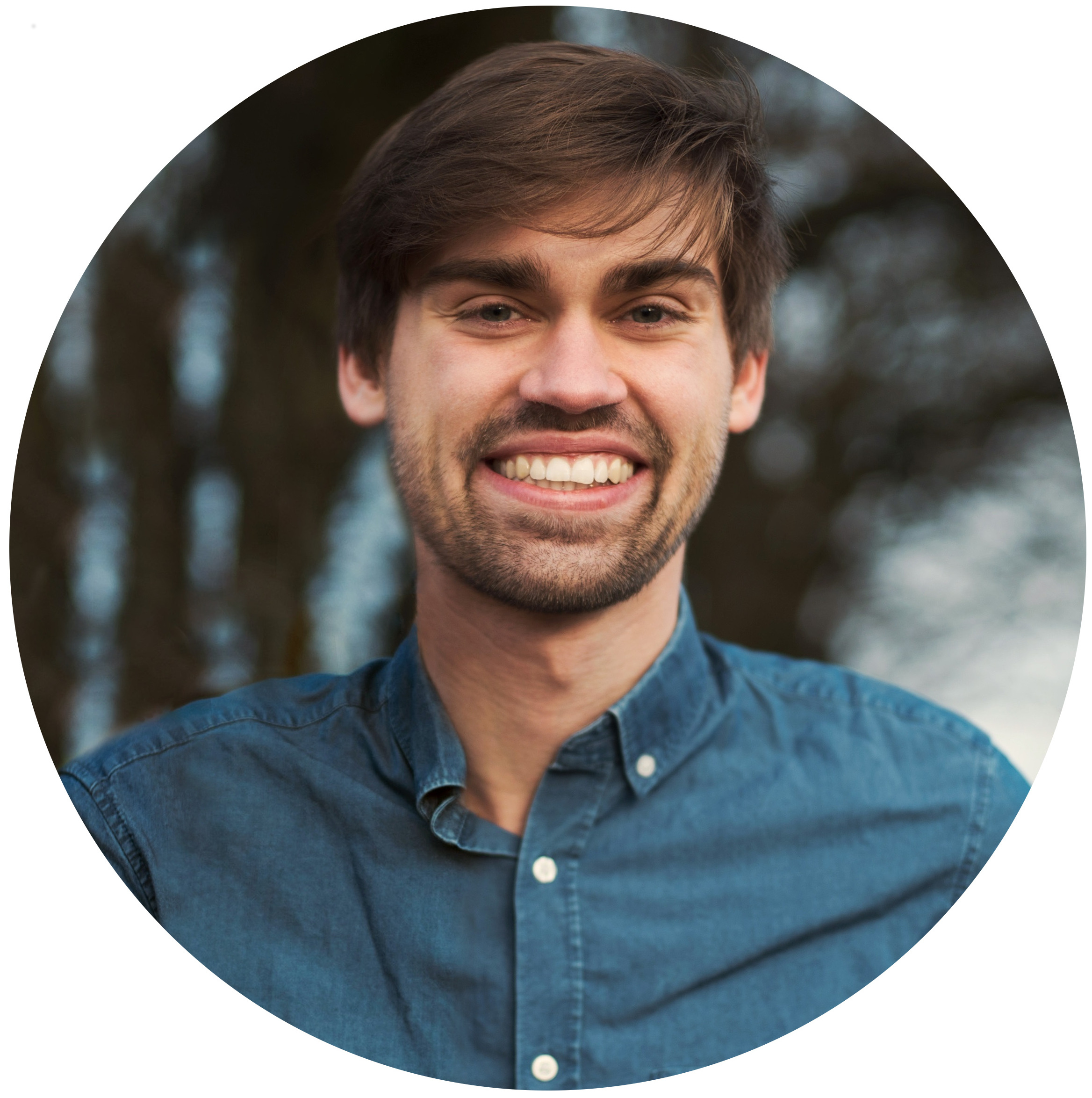 Martin Comis, M.Sc.
Wissenschaftlicher Mitarbeiter
Lehrstuhl II für Mathematik - Robuste Planung in der medizinischen Versorgung
RWTH Aachen University
Kontakt

E-Mail: comismath2.rwth-aachen.de
Telefon: +49 (0)241 80 93436
Postanschrift: Lehrstuhl II für Mathematik, RWTH Aachen University, 52062 Aachen, Deutschland
Büro: Raum 204 (2. OG), Gebäude 1950, Pontdriesch 10-12, 52062 Aachen, Deutschland
Sprechstunde: nach Vereinbarung per E-Mail

Ich bin Teil der RTG 2236 Uncertainty and Randomness in Algorithms, Verification, and Logic [UnRAVeL].



Aktuelle Forschung

Stable and Robust Management of Health Care Services: Coverage of Health Care Service in Rural Areas
Budgeted Matchings, Robust Optimization, Agent-based Models, Mobile Medical Units
Aktuelle Lehrtätigkeit (WiSe 2018/19)

Lehrassistent "Netzwerkoptimierung in der Praxis"



Publications 2019

---

Publications 2018

---

---

---

Publications 2015

---




Vorträge und Präsentationen

Sprecher/in unterstrichen

2018
Sabrina Schmitz, Christina Büsing, Martin Comis Optimized Appointment Scheduling in General Practitioner Practices, International Workshop on Primary Care Logistics, KIT, Karlsruhe, Deutschland, Okt 29 - Okt 30, 2018
Martin Comis, Christina Büsing, Waldemar Laube The Dial-a-Ride Problem for Patient Transport Services, International Conference on Operations Research, OR 2018, Brüssel, Belgien, Sep 11 - Sep 14, 2018
Sabrina Schmitz, Christina Büsing, Martin Comis Optimized Appointment Scheduling in General Parctitioner Practices, International Conference on Operations Research, OR 2018, Brüssel, Belgien, Sep 11 - Sep 14, 2018
Martin Comis, Christina Büsing, Operational Planning for Mobile Medical Units, UnRAVeL, bi-weekly meeting, Aachen, Deutschland, Aug 22, 2018
Martin Comis, Christina Büsing, Robust Operational Planning for Mobile Medical Units, 29th European Conference On Operational Research, EURO 2018, Valencia, Spanien, Jul 08 - Jul 11, 2018
Mariia Anapolska, Christina Büsing, Martin Comis, Minimum Color-Degree Perfect b-Matchings, 16th Cologne-Twente Workshop on Graphs and Combinatorial Optimization, CTW 2018, Paris, Frankreich, Jun 18 - Jun 20, 2018
Martin Comis, Christina Büsing, Budgeted Colored Matchings for Mobile Medical Units, Summer 2018 I.E. Seminar Series, Clemson University, I.E. Department, Clemson, USA, Jun 13, 2018
Sabrina Schmitz, Christina Büsing, Martin Comis, Arie Koster, Optimized Appointment Scheduling in General Practitioner Practices, Clemson University, SC, USA, Seminars, 16. März, 2018
Sabrina Schmitz, Christina Büsing, Catherine Cleophas, Martin Comis, A Hybrid Agent-Based Discrete Event Patient-Practitioner Interaction Simulation, GOR HCM Arbeitsgruppensitzung, GOR HCM 2018, Augsburg, Deutschland, Feb 23, 2018
2017
Martin Comis, Christina Büsing, k-Budgeted Matching Problems, International Conference on Operations Research, OR 2017, Berlin, Deutschland, Sep 06 – Sep 08, 2017
Christina Büsing, Catherine Cleophas, Martin Comis, A hybrid simulation-optimization approach for mobile GP operation planning, International Conference on Operations Research, OR 2017, Berlin, Deutschland, Sep 06 – Sep 08, 2017
Martin Comis, Christina Büsing, Catherine Cleophas, Mobile GP Units for an Improved Rural Health Care, INFORMS Healthcare 2017, INFORMS HC 2017, Rotterdam, Niederlande, Jul 26 – Jul 28, 2017
Martin Comis, Christina Büsing, Budgeted Colored Matchings, International Network Optimization Conference, INOC 2017, Lissabon, Portugal, Feb 26 – Feb 28, 2017
2016
Martin Comis, Christina Büsing, Catherine Cleophas, Improving health care service in rural areas by mobile medical vehicles, International Conference on Operations Research, OR 2016, Hamburg, Deutschland, Aug 30 – Sept 2, 2016
Martin Comis, Björn Bahl, Andre Bardow, Sebastian Goderbauer, Arie Koster, Linearized Optimization Models for Decentralized Energy Supply Systems, International Conference on Operations Research, OR 2016, Hamburg, Deutschland, Aug 30 – Sept 2, 2016
Martin Comis, Christina Büsing, Improving health care service in rural areas by mobile medical vehicles, Future Research in Combinatorial Optimization, FRICO 2016, Osnabrück, Deutschland, Aug 2-5, 2016

Konferenzen und Workshops

International Conference on Operations Research, OR2018, Brüssel, Belgien (Sprecher)
29th European Conference On Operational Research, EURO2018, Valencia, Spanien (Sprecher)
Mixed Integer Programming Workshop, MIP2018, Greenville, USA (Teilnehmer)
International Conference on Operations Research, OR2017, Berlin, Deutschland (Sprecher)
INFORMS Healthcare 2017, Rotterdam, Niederlande (Sprecher)
Healthcare Operations Research Summer School, University of Twente, Enschede, Niederlande (Teilnehmer)
International Network Optimization Conference, INOC2017, Lissabon, Portugal (Sprecher)
International Conference on Operations Research, OR2016, Hamburg, Deutschland (Sprecher)
20th Workshop on Future Research in Combinatorial Optimization, FRICO 2016, Osnabrück, Deutschland (Sprecher)
International Summer School Greifswald 2016, ISSG, Greifswald, Deutschland (Teilnehmer)
18th Conference on Integer Programming and Combinatorial Optimizaiton, IPCO XVIII, Lüttich, Belgien (Teilnehmer)
IPCO XVIII Summerschool, Lüttich, Belgien (Teilnehmer)
The First Aachen Discrete Mathematics Days, April 7-9, 2016, Aachen [Infos] (Teilnehmer)
Data Science meets Optimization, DataOpt2016, Aachen, Deutschland (Teilnehmer)
5th Winter School on Network Optimization, NetOpt2016, Estoril, Portugal (Teilnehmer)
Mixed-Integer Nonlinear Optimization Methods for Energy Systems Engineering, MINOMESE, Aachen, Deutschland (Teilnehmer)
International Conference on Operations Research, OR2014, Aachen, Deutschland (Teilnehmer)

Projekte

(01/2016 - 12/2020) Stable and Robust Management of Health Care Services [Infos], Prof. Dr. Christina Büsing, Martin Comis, Fördergeber: VolkswagenStiftung

Gutachten für

EURO Journal on Computational Optimization
International Network Optimization Conference (INOC)

Betreute Abschlussarbeiten

Felix Rauh, Heuristic Approaches for Solving Dial-A-Ride Problems in Medical Care by Using a Flexible Appointment System, Bachelorarbeit Mathematik, November 2018, Prüfer/Betreuer: Prof. Dr. Christina Büsing, Prof. Dr. Arie M.C.A. Koster, Martin Comis
Julian Penczek, Optimierte Dienstplanerstellung in Arztpraxen unter Berücksichtigung von internen Qualifikationsaßnahmenn, Masterarbeit Mathematik, September 2018, Prüfer/Betreuer: Prof. Dr. Christina Büsing, Prof. Dr. Arie M.C.A. Koster, Martin Comis
Mariia Anapolska, Schichteinsatzplanung für mobile Arztpraxen - Komplexität und exakte Lösungsansätze, Bachelorarbeit Mathematik, April 2018, Prüfer/Betreuer: Prof. Dr. Christina Büsing, Prof. Dr. Arie M.C.A. Koster, Martin Comis
Sabrina Schmitz, Optimierte Terminplanung in Hausarztpraxen, Masterarbeit Mathematik, Januar 2018, Betreuer: Prof. Dr. Christina Büsing, Prof. Dr. Arie M.C.A. Koster, Martin Comis
Tabea Krabs, Routenplanung für Essen-auf-Rädern bei der Caritas, Masterarbeit Mathematik, Oktober 2017, Prüfer/Betreuer: Prof. Dr. Arie M.C.A. Koster, Prof. Dr. Christina Büsing, Martin Comis

Lehrtätigkeiten
Wintersemester 2018/2019
Lehrassistent, "Netzwerkoptimierung in der Praxis", Prof. Dr. Arie M.C.A. Koster
Sommersemester 2018
Lehrassistent, "Mathematische Heuristiken in der diskreten Optimierung", Prof. Dr. Christina Büsing
Wintersemester 2017/2018
Lehrassistent, "Graphen- und Netzwerkoptimierung", Prof. Dr. Christina Büsing
Sommersemester 2017
Lehrassistent, "Mathematische Heuristiken in der diskreten Optimierung", Prof. Dr. Christina Büsing
Wintersemester 2016/2017
Lehrassistent, "Netzwerkoptimierung in der Praxis", Prof. Dr. Arie M.C.A. Koster
Lehrassistent, "Mathematische Heuristiken in der diskreten Optimierung (Teil 2)", Prof. Dr. Christina Büsing
Sommersemester 2016
Lehrassistent, "Mathematische Heuristiken in der diskreten Optimierung (Teil 1)", Prof. Dr. Christina Büsing
Mitbetreuung, Seminar "Seminar zur Diskreten Optimierung", Prof. Dr. Christina Büsing und Prof. Dr. Arie M.C.A. Koster
Wintersemester 2015/2016
Lehrassistent, "Graphen- und Netzwerkoptimierung", Prof. Dr. Christina Büsing
Wissenschaftliche Ausbildung
Promotionsstudent, wissenschaftlicher Mitarbeiter Lehrstuhl II für Mathematik, Lehr- und Forschungsgebiet: Robuste Planung in der medizinischen Versorgung, RWTH Aachen University (seit 01/2016)
Assozierter Promotionsstudent, Research Training Group - Uncertainty and Randomness in Algorithms, Verification, and Logic (UnRAVeL) , RWTH Aachen University (seit 04/2018)
Master of Science (10/2013 - 09/2015)
Mathematik mit Nebenfach Informatik, RWTH Aachen University
(03/2014 - 12/2015) Werkstudent, INFORM GmbH, Aachen, Deutschland
Masterarbeit: Linearized Optimization Models for Decentralized Energy Supply Systems, Betreuer: Prof. Dr. Arie M.C.A. Koster
Bachelor of Science (10/2009 - 09/2013)
Mathematics with Computer Science, TU Darmstadt
(05/2013 - 08/2013) Forschungspraktikum, DB Mobility Logistics AG, Frankfurt, Deutschland
(09/2011 - 08/2012) Auslandssemester, University of Birmingham, Großbritannien
Bachelorarbeit: Adaptive Constraint Reduction for Training Support Vector Machines, Betreuer: Prof. Dr. Stefan Ulbrich
Förderungen und Auszeichnungen

3. Platz Lehrpreis der Fachgruppe Mathematik 2018 in der Kategorie "Beste unterstützende Lehre"
Kongressreisestipendium des DAAD zur Teilnahme an der EURO2018, Valencia, Spanien
3. Platz Lehrpreis der Fachgruppe Mathematik 2017 in der Kategorie "Beste unterstützende Lehre"
2. Platz Best Talk FRICO 2016
Master of Science mit Auszeichnung, Mathematik, RWTH Aachen University [Artikel der RWTH]
Springorum-Denkmünze [Infos]
Deutschland Stipendium, RWTH Aachen University [Infos]
Dean's List, RWTH Aachen University [Infos]
Erasmus Stipendium, Technische Universität Darmstadt

last modified: 11/03/2019 - 10:24